Everyone needs to improve their grammar and spelling. There are so many rules in the English language and so many different ways that it's something you can study your whole life and still not understand completely.

I was always good at grammar and spelling all of my life. I naturally got good grades with little effort in English class. When you become a writer though, you're held to a much higher standard. You can't just be better than the average person at these things, you have to be as good as someone who majored in English in college. Words and sentences have to be your obsession.

This doesn't mean you have to read dictionaries all day or study spelling lists. There are lots of ways you can improve your vocabulary, grammar, and spelling without sitting around studying all day. Here is a list of ten ways...

---
1. Read Every Day

2. Read Classic Literature Once In Awhile

3. Look Up Grammar Questions Using Grammar Girl

4. Use A Critique Partner

5. Hire An Editor

6. Use The Dictionary While You're Writing

7. Use A Thesaurus While You Are Writing

8. Play Scrabble

9.
10.

Powered by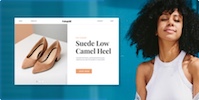 Create your own unique website with customizable templates.