One of the best feelings in any author's life is when they finally get to type the words: THE END. But writing those words isn't actually the end, it's simply the beginning. Your book is finally born, but now it's time for it to live. It's time for you to find a home for it. It's time for you to seek publication, so people can read and enjoy your hard work.

Below, are the five main ways people find publication for their books: Traditional Publishing, Small Press, Author Cooperative, Self-Publishing, and Magazine/Newspaper. If you are confused by what any of those things mean, I will be explaining each one as well.

Traditional Publishing

When most people who aren't writers think of publishing, they are thinking of traditional publishing companies. These are the big companies who make the big book deals, but they are very hard to get into. Usually you need to first find an agent after sending them material and requesting their representation. Then they will try to sell your book to publishing companies (which may be either small or large, depending on their connections.) An agent that has connections with large publishing companies is the only way you can get into those publishing companies usually, unless there is a special call for authors to submit some of their works directly to them. It's because large publishing companies get so many submissions that they generally ignore them unless they are recommended by someone they trust (like an agent or editor.) They put unsolicited submissions into something called a "slush pile" which means they may throw the manuscript away unread or may read it depending on their mood and time.

Agents can be very hard to get, it can take up to years of submitting your story to multiple agents before you get accepted by one and even then there is no guarantee that any agent will accept you at all.

Large publishing companies are also the place where most celebrities publish their books because traditional publishing companies are usually looking for authors who already have a fan base, although they accept new authors as well.

Their books are the ones you usually find in bookstores like Barnes & Noble, while self-publishing and small press publishers tend to focus on selling digital copies of books because they are cheaper to create. There is some overlap because traditional publishers do sell ebooks and sometimes even self-published authors are able to negotiate their way into a deal with Barnes & Noble, although it's rare.

There are only five large publishing companies and you'll hear them referred to by authors as "The Big Five." They are Simon & Schuster, Hachette, HarperCollins, Macmillan, and Penguin Random House (which used to be two separate companies until they merged, back then the big publishing companies were known as "The Big Six.")

The Big Five publishing companies are so large that they usually sell their books under smaller imprints within the company. For instance, Harlequin Books is a part of the larger publishing company of HarperCollins and Chicken Soup For The Soul distributes their books with Simon & Schuster.

With large publishing companies, the author gets to be less hands on. The editing, the cover, and (sometimes) the marketing is all paid for. The author does not need to contact book stores and ask if those stores will carry their books because the publishing company and the book store already have an agreement. The publishing company likely already has a large fan base that trusts them that the author can use to try to sell their book. Large publishing companies give authors more visibility and allow them to focus more on writing and less on other expenses and time consuming things, but authors sometimes have to pay for their own advertising depending on what agreement they have with their publishing company.

The drawback is the author has less control over their book. They might not have a say in things that go into the final copy of the book or what the book cover will look like. They have to live with things they hate sometimes. They also, generally, get paid a smaller percentage per book sold than authors who self-publish, but people argue that it's easier to sell more books with traditional publishing.

You'll find that there are drawbacks and benefits to each type of publishing.

Small Publisher/Indie Publisher

Smaller press publishing is very similar to traditional publishing, except they have less money and less distribution, so they wind up having some things in common with self-publishing as well.

They're easier to get accepted into. Sometimes you need an agent to get accepted, sometimes you don't.

They can also be either pretty big or pretty small. Some of them are run by large teams of people and make millions upon millions of dollars in profits. Others are just some guy who runs it by himself, barely has a website, can't afford to pay any of the authors, and hires freelance editors to help him put the books together. Some of them have deals that allow them to get the books published physically and put into physical book stores, but most sell only online.

It's important, because small press publishers vary so greatly, to do thorough research before choosing to submit to one of them. They all have different expectations of authors. Some require authors to pay for their own editing, covers, or advertising out of pocket. Others will pay that for you.

Also, since anyone can make a small publishing company, it's important to find out what kind of person is running it, what their reputation as a business is. More than any other type of publishing, I've seen authors get into legal battles when it comes to small publishing companies. Some of them are scams. Some of them are run by people who do not pay their authors what they agreed to pay them. Some of them will hurt authors and still try to hold onto the rights of their books with everything they got and try to hurt them when they leave the company.

Luckily, this isn't the case with most of them. Lots of people become even New York Times bestselling authors with the right small press publisher. Most of them are good businesses run by good people, but it's important to protect yourself.

Author Cooperative

An Author Cooperative is a company where a bunch of authors get together and forego a publishing company all together in favor of helping each other. It's different than self-publishing because they don't accept just anyone into the author cooperative, you must meet their standards of good writing.

The benefits of it are that you have a lot of control over your books. You decide what cover to use, what editor to use, things like that and you also have the advantage of being connected to a group of people, all with their own fans, where you can write books together or benefit from each other's connections to get more readers to read your book. It can be really hard to get noticed by readers and become popular unless you have a group of people helping you reach more readers.

But it's similar to self-publishing in the sense that you have to pay out of pocket for your own costs: the advertising, the covers, the editing, and anything else you think you need. The author cooperative also might put a lot of pressure on you. You might have to meet certain expectations of sales or writing at a certain speed to be able to remain in the cooperative because every author is dependent on the other authors' successes, so they can be successful in the group, too.

Self-Publishing

Self-publishing is where you are on your own: you are your own publisher. Most self-published books that are made or sold are e-book copies, although some authors make a lot of money selling physical copies through createspace or other sites. Very rarely, but it does happen, certain self-published authors, like Bella Forrest actually make it into Barnes & Noble and are able to sell their books that way.

Generally, you still need someone to distribute your books. Most self-published authors do not sell their books on their own website. This is because author websites do not usually get much traffic, especially if you are an unknown author. So, while you would get 100% of the money if you sold the book on your website, it's usually worth receiving only 70% or less to sell it on a site with heavy traffic.

The main five sites people sell their self-published e-books on are: Amazon, Barnes & Noble, Itunes, Google Play, and Kobo. You can make an account and upload your books directly to most of those sites, but not all of them. The problem is, it's a lot of work. Every site has different (and sometimes confusing) requirements of what your book cover image should be like and how you should format your book. Your books might get rejected or turn out messed up several times before you get it right.

Because of this, some authors use other sites that are designed to help you with the process of formatting and distributing your book. All these sites, if they are legitimate, are free. Just like the distribution sites, they take a percentage of your sales. If they are charging you upfront for help, then you probably shouldn't trust them. They're probably a vanity press, out to take your money and make a lot of promises about how popular you will be, but in the end, nothing comes of it.

The sites that help you format and distribute your book are sites like Draft2Digital, Smashwords, and Lulu. They usually guide you through the process of uploading more with easier, more guided steps and have made arrangements with certain companies, like Pronouns arrangement with Google Play, that allows you to distribute your book on certain sites that you may not be able to distribute to on your own.

There are definite benefits to self-publishing. You have complete control and get a large portion of the profits. But the drawback is that you have to do everything on your own, which means you absorb all the expenses (it can be harder to make a profit than you think) and you have to do everything on your own and a lot of it is going to be a learning process because you probably don't already have the skills to make your own website, design your own graphics, format your own books, and more. You can hire people to do those things, but the more people you hire, the more books you're going to have to sell before you're making a profit.

A lot of being a self-published author is tedious, too. You might have to write three hundred e-mails to three hundred different blogs asking if they'd like to review your books or enter the same information into one hundred different sites about which day your book will be available for free, it's blurb, and all it's links.

Magazine/Newspaper/Journal

Magazines, newspapers, and journals can be both online and off. A lot has changed since the digital age came around, including how much paper these mediums actually need to use.

Magazines, newspapers, and journals are going to mostly only publish your short stories or poetry, but in certain cases they might agree to publish a novella or novel as a serial.

Magazines, newspapers, and journals can be very hard to get into. They receive a lot of submissions, since a lot of writers believe that they are a stepping stone that you must do first before you get accepted into a traditional publishing contract. This is not true, but it is possible that getting published in a magazine, newspaper, or journal an increase your chances and lead to your author name receiving more exposure to both publishing companies and readers.

Unfortunately, most of them do not pay well. Some do not pay at all. You're also only going to be published for that one month and then your story or poem goes away.

So now that you know about all the different ways to seek publication for your fiction book, make sure to do a lot of research, and I hope you find success in the type of publishing you pursue.

Powered by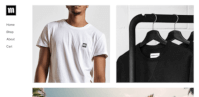 Create your own unique website with customizable templates.