Most novels that are started are never finished. People will write a chapter or two, when they are feeling inspired, then things get difficult or they get bored, and they give up on the book. The story still lives in their head, it's a story that they are still passionate about, but they never finish writing their first novel.

So what does it take to finish writing a novel? The answer is simple and the single most important advice I was ever given when I started writing.

The key to finishing a novel is:
You must write every day.
It doesn't have to be a lot. Most writers have day jobs and can't spend hours every day forcing thousands of words out of themselves. It's actually important, at least at first, to keep your writing goal small, so you're not beating yourself up every day. You need to feel accomplished, not frustrated.
I'll say a starting goal of about a hundred words is a good one. A hundred words isn't even always a full paragraph. It's a couple of sentences. You can write more than this number if writing is going good and you have the time, but keeping the goal small allows you to pat yourself on the back, even on the days where writing is difficult.
Your number goal will grow over time, but sometimes when writing is frustrating and you've gotten out of the habit, you'll need to go back to this hundred word goal in order to keep making progress.
Movies and television will lead you to believe that writing is something done in sprints, that people take months thinking up a book idea and then get the whole thing out in a matter of days. It's possible to write a book that fast, but not necessarily a good idea, especially when you're a beginning writer.
What's better is developing a consistent habit of writing. At first, it will feel awful to write. You won't feel in the mood and every word will be painful to get out. You might also feel like the words you are writing are awful and like you need to edit them.
The thing about writing your first book is you should do whatever you can to make progress. It doesn't matter if the words are terrible as long as you are making progress. It's actually much harder to fix a blank screen than it is to fix a poorly written paragraph. Writers often have to write terrible sentences before they can write good ones.
Writing is a discipline, not an inspiration. You do get inspired to write things, but for the most part it's an exercise that you train yourself to do daily. You don't wait for the muse, you train the muse.
The problem with writing isn't ideas. Most writers have an abundance of ideas. You may have only one now and that's okay, but as you gain more experience, you'll get more and more ideas. I have only four published books under this pen name on Amazon, but about a hundred or so drafts of different story ideas saved onto my computer.
The ideas are the easy part, the writing is the hard part. But if you make progress every day, force yourself to keep adding to your novel and keep pushing the story forward, then eventually you will finish writing the entire thing. It may take years, but you will finish it.
You'll also start to find that when you sit down to write, the words start coming more and more naturally. Writing will begin to take less effort and it will become easier to word things the way you want to word them on the first try. You don't have to wait for inspiration to write, you just have to sit down and write. Inspiration is fickle and undependable unless you train it to work for you, rather than the other way around. You'll never finish a novel if you're waiting on inspiration.
Writing one hundred words a day is a good goal at first, too, because it can be accomplished in as little as five minutes a day. It's hard to find the time to write every day at first, we all have busy lives after all, but one hundred words a day is a goal that can be accomplished by anyone. Writing am entire novel is a big goal and any big goal you need to chop up into tinier goals in order to be able to achieve it. If you focus on only the big goal and what a daunting task that big goal is, you'll get overwhelmed and give up on it.
The "writing every day" rule is not one that you absolutely have to follow perfectly or your writing career is destroyed. It's just about consistently sitting down and forcing yourself to add to your book on a regular basis so that you will form good habits. But if you get sick or life gets stressful and you need to take a break for a day or even a week or a month or whatever, you'll be okay taking a break as long as you get back on the wagon and try to make writing a habit again once that situation is over.
Writing is a never ending task. You complete books or articles sometimes, but there's always a new thing to write the second that book or article is over. Developing good writing habits is more important than anything you can do.
Your writing won't be that good at first, writing is a constant learning experience and takes lots of practice, but as long as you keep adding to the word count on a regular basis, you can meet all the goals you set for yourself.
Read Another Article
Powered by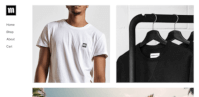 Create your own unique website with customizable templates.