I'm a very honest person, to the point where it's almost a fault of mine. When people look me in the eye and ask me a direct question, I feel the need to give them an honest answer, no matter how inappropriate or embarrassing that answer may be. This trait has gotten me in trouble.
That's why I find it pretty funny that I've decided to be a writer because every book we ever write is a lie. It's a fake story that we are trying to convince other people is real. When they see our words, we want their minds to be tricked, so those words disappear and in their mind are replaced with images and experiences. The second they doubt something in the story could possibly happen, the second they are pulled out of the story. Sometimes that experience is so jarring that they just can't get back into the words and give up on your book.
Suspending disbelief means making sure your reader never doubts, for even a moment, that you entire story could be true.
So how do you successfully suspend a readers belief? The answer is more complicated than you might imagine. There's three key points you must land on if you want to suspend a readers disbelief.
1. Focus On The Details.
The more details in a story, the easier it is to believe it. It's one thing to talk about the way a sea green ocean looks endless in front of the main character. It's another thing to talk about how the sand feels between their toes, the sound of the waves and seagulls, and the smell of the salt in the air. When you add tiny details to stories, when you focus on key things that only people who've actually been to the ocean would notice, you trigger people's memories and help them understand what the main character is truly experiencing.
The more details, the more the readers can picture it. The more they can picture it, the more they can feel it. The more they can feel it, the more they believe it.
This doesn't just apply to descriptions. It apply to everything. You want the reader to believe you truly understand what you are talking about, so if you write about fishermen and include a little detail about something only fishermen know about or have ever experienced or would say, then this will open the eyes of your readers and draw them into the story more because they'll sense you know what you are talking about and it will be easier for them to believe your story (lie.)
2. Research, research, research.
A lot of the time you won't have the same experiences as your main character. They are different people, they are not you, so they've seen and done things that you haven't. Because of that, you need to research as much as possible. Use the internet, read books, talk to people with experience in whatever area you are looking into. Don't just include details, but make sure those details are accurate.
3. Know What The Readers Expect.
This is the one that most people don't realize. Readers say they want a story that's accurate and realistic, but that's not true. I'm sure you've heard of the phrase "Truth is stranger than fiction"? Sometimes when you read something, the reality of a situation, place, or experience is so ridiculous or impractical that if you tell the truth in your book about it, it's not going to connect with the reader.
For instance, I've written about Ancient Greek mythological characters. Some readers didn't like the way I made them speak like modern people. I didn't think this is a problem because if I were to write like the characters talked back then, then the characters would be speaking a form of Greek that is dead today and no longer spoken. It wouldn't be practical, no one would believe it. And I included no slang words, only swear words, so I didn't think there was a problem.
But what readers want is for characters to talk in old fashioned English when they are historical characters. Not too old fashioned because old English isn't actually readable as you can tell by trying to read this old fashioned english poem here:
http://www.shmoop.com/the-seafarer/poem-text.html
Can you tell what those poem says?
They want characters to speak just old enough that it sounds historical, but they want it to still be in English and still be pretty modern. Because it's not about being accurate, it's about suspending their disbelief. And when they read slightly older English then they believe they are in another place and time period.
Another example is beheadings, which I once wrote about and researched. Did you know that most people's faces continue to blink and respond after they are beheaded? It sounds cartoonish and ridiculous, so do you add those details to stories about beheadings and risk the reader being drawn out of the story and looking it up online or do you just leave those details out? Probably you leave them out.
It takes some discernment, but sometimes in order to make your story (lie) believable, you have to be inaccurate and cater to the readers' ideas of accuracy rather than the reality of it.
---
Powered by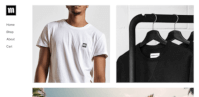 Create your own unique website with customizable templates.