Writing a book takes lots of self-discipline and work. It's one of the hardest things you'll ever do. When you finish the book, there's a deep level of satisfaction, which just grows when you decide on a way to publish it, whether it's self-publishing or something more traditional.

When all of that is said and done, you think the hard work is behind you. Your book is finished, it has a home, what else could there be left to do? Marketing is what you have left and I'd argue that marketing is truly the hardest thing that you have to do. Writing takes self-discipline and patience, finding a home for your book takes determinations, but marketing takes a level of observation, networking, hard work, luck, knowledge, and the ability to predict trends that some of us may never achieve. It's about understanding human psychology and being able to change your plans with the trends because marketing is not the same day-to-day. It changes all the time and it can be very difficult to keep up, let alone predict what will work. Especially since some things that work with some people don't work with others.

---
Marketing Basics

People will tell you all kinds of tips and tricks. They will give you lots of specific advice and I recommend listening to the authors who are selling things, the ones you've heard of, rather than the ones trying to make money selling you classes when they've never written a bestseller themselves.

But there are certain basics about marketing that never change and I am here to share those aspects with you...

Marketing Is About Attitude

It's sad, but true. People don't like buying books from people who have the wrong attitude. There's obvious things that a lot of people look out for, like not talking about politics, religion, or other personal opinions that might offend people, but I really don't think those are as big of deal as people make them out to be. Readers connect with authors on social media. They enjoy hearing their opinions and thoughts on things because they like to get to know us as people.

What's more important is the way you look at your career. That's the way they are going to look at your career as well. That's the attitude that matters.

It's really hard not to complain when you have a bad writer's day. There are times and places when it's okay to complain about bad days and hard stuff. But if you say that you aren't selling a lot of books, say you don't feel good about your career, people will feel sorry for you, but they won't buy your books. This is because if you don't even believe in your own books, then why should they believe in your books either? If your books are failing, then why should they buy them and think they will be any good?

Obviously, if you are complaining, this doesn't mean that your books are bad, but people will still perceive them as bad. They want to hear about your successes. They want to hear how you're growing and changing as an author. They want to celebrate with you.

I think a lot of authors find it easier to complain than to congratulate themselves when they achieve something. This is because they are afraid of sounding like they are bragging and afraid that other people won't be impressed. But just ask any New York Times bestselling author, when you become one, everyone wants to speak with you, everyone is desperate to know you. When you aren't one, nobody cares because success attracts people.

If you are afraid of bragging, don't worry, that won't be a problem because the other part of having a good marketing attitude is making your success everyone's success. Some authors might get offended by this. We all work really hard and we all deserve credit for what we achieve. They think including other people in the success minimizes what they've done, but it does the opposite. It makes you seem more grateful for what you have and makes other people want to help you achieve more.

I will never forget a very popular traditionally published author bragging on a blog about how the reason he was so successful was because he was more intelligent than other people and worked harder than others. He was a guest on a blog run by a fellow New York Times bestselling author, but this author had less money and success than he did. The author with the blog argued that all success in writing comes with a bit of luck because you can't guarantee that something is going to be successful, no matter how much you know what you are doing. People have to believe in your enough to buy your book, believe in your enough to invest in you, and that's not something that can be forced. Certain opportunities, due to timing and other things, come to some people and not others. And this guest author discredited that. He discredited the hard work and know-how lots of authors have that make less than him. He only congratulated himself, even though a lot of people helped him get where he is. As a result, I will never buy or read any of his books and I still keep this promise, even though years have passed since I read that blog.

Because instead of saying that all your success belongs to you, you should say that it belongs to you and everyone else who has helped you get where you are. As of the writing of this page, I am running a thunderclap, which has achieved support beyond what I ever expected. I do not have myself to thank for this accomplishment, I have the people who supported me to thank. Because we achieved this together.

When you achieve something, like a bestseller list or an award, and you hand it back to your fans and say,"Look what we did!" not "Look what I did!", it makes them proud. It makes them just as proud of themselves as they are of you. It makes the success everyone's and in turn, because they want more success and are excited about your success, they will help you in the future. Many authors, to this day, have convinced me, without even asking, to share their books on social media, just because they made me excited about their career and a part of their life. I wanted to help them achieve because I felt like a part of their success, even though I was just a fan.

Marketing Is About Appearance

While most people think that if you write a good book, it will automatically become popular, based on its merits alone, that isn't true. I've seen many amazing books and writers disappear because nobody knew about them and therefore nobody cared.

A big part of success is appearing popular. The more popular your book appears to be, the more doors are going to open up to you. People will talk to you and give you opportunities just because they want to be a part of your popularity. They'll want to read your book just because everyone else is. People get curious about things that are in high demand. They want to know what all the fuss is about, so even if they don't wind up liking it or its not usually their things, they will try it just to see why everyone is talking about it.

A lot of people hated the Twilight Series, for instance. Personally, I loved it. Yet most people who hate the series either saw one of the movies or read one of the books. But why? Why would they do such a thing when it was so obvious it wasn't for them and they wound up hating it just like they'd thought? It's because everyone else is doing it and inevitably, because it was popular, they got curious or dragged into it somehow.

Popularity is a bubble. You can break through it, but it's very hard to get there and once you're inside, it fuels itself. (This does not mean you can stop trying once you are popular because you can lose all that popularity in an instant as well.) People will buy a book just because it's popular, not knowing what it's about and the book will become more popular just because they buy it. It's circular in that way, where it's easier to stay on the top of a bestsellers list than to try to rise from the bottom. It gives you more visibility and attention.

Rarely do people just randomly become popular. Most of the time, it's a struggle to convince people over time that your book is popular and that they have to have it. Until it happens, you might feel like you are begging people to read it, but that doesn't mean your book isn't good or worth reading, it's just the struggle of breaking inside a popularity bubble that everyone is battling to get into.

This doesn't mean that the right thing to do is to be vicious and attack other authors. Some people might see how hard everyone works and try to destroy other people, so they can succeed. That is how you guarantee failure. Like I said earlier, when talking about attitudes, marketing is all about making your success other people's success. So in the same way, when you work with and help other authors, you are more likely to sell books. Just ask anyone, it's "easier" to become a New York Times Bestseller when you are part of a group of people trying to achieve this goal rather than doing it by yourself. This is why some (rude) authors try to discredit people who make bestseller lists by saying it doesn't count because they were part of a boxset and therefore a part of a bunch of authors working together to be popular all at once. To achieve anything, you have to have help, which is why those jealous authors' words are ridiculous, imnmature, and wrong. They are not the ones who usually make the lists because they have the wrong attitude. They try to hoard success and do it on their own, which is an impossible way to succeed.

If you don't believe me and have a nice guys (girls) finish last complex, I suggest watching the video below. It changed how I viewed a lot of things. Because you may encounter popular authors in the industry, who are mean and seem to have succeeded due to meanness, but that's not really how the world works. Any success they had is short term unless they learn how to work well with others.

Powered by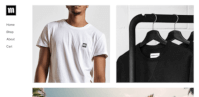 Create your own unique website with customizable templates.